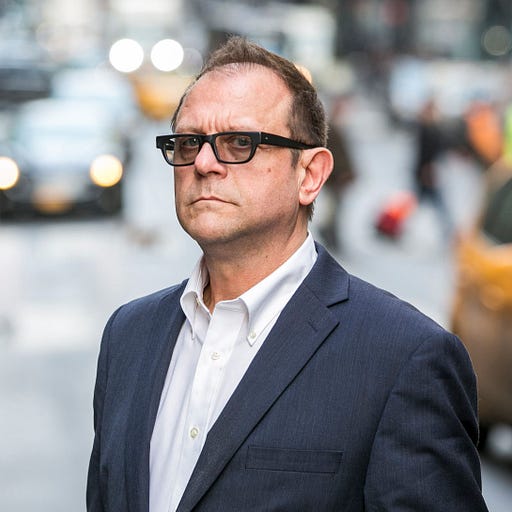 Mar 25, 2021 • 37M
BB19: Living in the Google Archipelago with Michael Rectenwald
Learning to fly in the post-reason age
Living in the Google Archipelago with Michael Rectenwald
Former Marxist scholar Michael Rectenwald joins me today to talk about his work on the surveillance state. We also touch on his fiction, Freedom Cells, Urban Agorism, and whether we should flee to the country or stay and fight.
Michael Links
Other Pertinent Links
Sponsor
BeYou Enterprises invites you back to your own body. Juliet Nail teaches yoga and other body awareness techniques to help you and your employees reach their wellness goals. Get in touch with Juliet today.
Learn With Me
Renegade University
Join me at Thad Russell's Renegade University. His postmodernism course is available on replay now. Check out the other offerings to enroll in current and future courses. I think you'll be particularly interested in what's coming up in March, a course with CTRL+Pew.
Liberty Classroom
I've renewed my Basic Membership to Tom Woods's Liberty Classroom so many times that I finally just sprung for the lifetime Master Membership. I recommend you do the same. You'll get unlimited access to courses on history, economics, political theory, logic, and even literature taught by liberty-loving professors from colleges and universities around the world. It's the antidote to the cathedral.
Follow Me
Be sure you're following me on Twitter (@jameslj), Flote, and MeWe.
If you're reading this on Substack, you can subscribe to the show on any podcast app simply by searching Blackbird with James Jenneman.
If you watch the show on YouTube, switch to Odyssee. This decentralized platform will give you a clear conscience and make me a tiny amount of money (at no cost to you).
Become a paying subscriber for bonus episodes, written content, and your very own private podcast feed.
(Note: I use affiliate links. By clicking the sponsored links above, I may earn a commission at no additional cost to you when you make a purchase. Using my affiliate links is a great way to support the show, and I really appreciate it!)