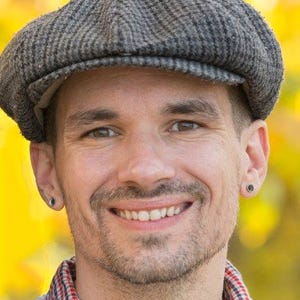 Mar 21, 2021 • 58M
BB18: Thinking Integrally with Corey DeVos
Learning to fly in the post-reason age
Thinking Integrally with Corey DeVos
As you know, I've been quite taken with the philosophy of Ken Wilber, known as Integral Theory, lately. I interviewed Bryan O'Doherty in Blackbird Ep. 8. Bryan, who is also libertarian, was able to give us a good overview of Integral Theory, along with his political framework of panarchy.
Today I'm happy to introduce you to Corey DeVos. Corey is a leader in the Integral community. He hosts the "Everyone is Right" podcast, and he runs Integral Life, Ken Wilber's website. This is an educational and insightful conversation. Plus, I promise you won't hear this many references to a podcast host's genitals on any other show.
As a reminder, here's the color code and quadrants we'll be talking about throughout this episode. (If you're listening on a podcast app and there's no image below, click here to see it, and subscribe to the Substack while you're at it.)
Corey Links
Learn With Me
Renegade University
Join me at Thad Russell's Renegade University. His postmodernism course is available on replay now. Check out the other offerings to enroll in current and future courses. I think you'll be particularly interested in what's coming up in March, a course with CTRL+Pew.
Liberty Classroom
I've renewed my Basic Membership to Tom Woods's Liberty Classroom so many times that I finally just sprung for the lifetime Master Membership. I recommend you do the same. You'll get unlimited access to courses on history, economics, political theory, logic, and even literature taught by liberty-loving professors from colleges and universities around the world. It's the antidote to the cathedral.
Follow Me
Be sure you're following me on Twitter (@jameslj), Flote, and MeWe.
If you're reading this on Substack, you can subscribe to the show on any podcast app simply by searching Blackbird with James Jenneman.
If you watch the show on YouTube, switch to Odyssee. This decentralized platform will give you a clear conscience and make me a tiny amount of money (at no cost to you).
Become a paying subscriber for bonus episodes, written content, and your very own private podcast feed.
(Note: I use affiliate links. By clicking the sponsored links above, I may earn a commission at no additional cost to you when you make a purchase. Using my affiliate links is a great way to support the show, and I really appreciate it!)